Product features
1. Pneumatic conveyor is made of anodized aluminum and has no moving parts.
2 Stainless steel material can be used in high temperature or corrosive environment.
3 Size and standard hose match, easy to install.
4 Use pressure regulator to control material transfer.
5 Instant on / off, no moving parts, no electricity and no danger of explosion
6 Offers the following dimensions: 25mm, 32mm, and 38mm.
Product animation display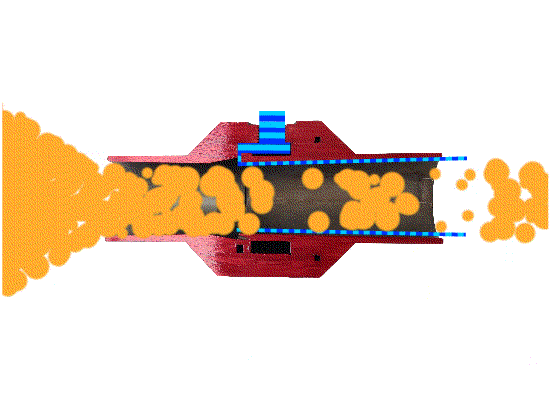 Performance parameter
Advantage:
In the bad environment, has a longer life than other similar competitive products,simple operation,easy control of material transfer. Maintenance free
Typical application:
1 automatic propulsion - used for conveying machinery and molding machine and other parts, including ball bearings, screws and other metal and plastic parts, etc..
2 bottling - bottling and conveying caps in bottling lines.
3 the food industry - small items such as the delivery of a lid; in food, from small pieces of cheese to dry food can be transported.
4 general manufacturing - ball bearings, screws and other metal and non-metallic parts, can replace the expensive blowing system.
5 paper, plastics, printing - for the removal of waste materials.
6 pharmaceutical - conveying pills, capsules, tablets, etc..
7 textile line delivery.
8 sand transport volume per hour up to 500 kg.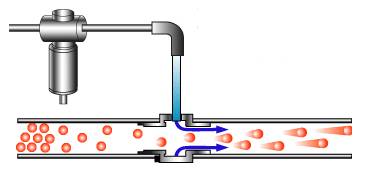 | | | | | |
| --- | --- | --- | --- | --- |
| Model | Suction port diameter | Maximum head | Delivery / min | Airconsumption/min. |
| KLS32 | 32 mm | 8-15米 | 8- 10公斤 | 6-10升 |
| KLS38 | 38 mm | 8-15米 | 8- 10公斤 | 6-10升 |